I'm not a writer... And surely I don't write so good as Vilte does. So I asked her and... I will just use her blog for a little bit. The main thing is that after discussions and considerations, which were very long, with different moods, sometimes consistent and sometimes not at all, we decided - let's do it!
Read more in Vilte's post below.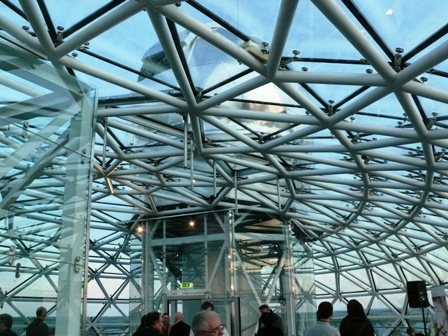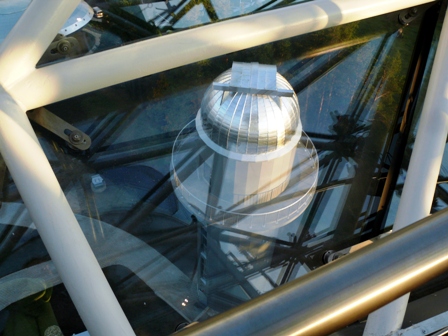 Preparation for Felt United
by Vilte (placed on September 29, 2009)
"As you might remember I blogged about international day of felt
Felt United
once. Finally I can announce what Lithuanian group of felters is going to make and where.
There has been lot's of discussions, many beautiful ideas, many ups and downs until we found IT. Summarizing the long path we walked: Felt United colors for this year yellow-orange-red suggested something warm, like fire, shining and bright like the Sun or stars in the sky. We also wanted to make something very Lithuanian, very Baltic... And show it in a symbolic place...
The answer to all this was - recently reconstructed Baltic Zodiac and the Sun that is going through all the signs during a year. You can read a very interesting article about Baltic Zodiac
here
and I am going to mention just the names of those signs:
1. Fishes (Pisces)
2. Sheep skin (Aries)
3. Rider (Taurus)
4. Twins (Gemini)
5. Bird of the Moon (Cancer)
6. Bird of the Sun (Leo)
7. Crane (Virgo)
8. Scales of the sky (Libra)
9. Deer with 9 horns (Scorpio)
10. Spearman (Saggitarius)
11. Goat (Capricorn)
12. Horse (Aquarius)
The installation will be made in a symbolic place - Ethnocosmological museum in Moletai, under a big glass dome with an idea that the felt installation is to be seen for people on Earth as well as the whole Universe.


There is still a lot of preparation work to be done until the opening of the installation on October 3d at 4pm at Ethnocosmological museum in Moletai but there is a little preview of the sign I was making - sheep's skin - with an idea of mythological golden wool. Dyed with plants of course :)"


More of Vilte work can be found on Etsy - vilte.etsy.com , on her Flickr, and on her website